Rapé – Copaiba
€2.07 – €57.85
This is a special page. Here we have three types of Rapé Copaiba. Kuntanawa, Nukini and another from a Caboclo friend from Minas Gerais. This is a relatively rare Rapé. There are just a few people I know who make it and probably here is the only place you will find it outside Brazil.
Rapé Copaiba is a Rapé type that uses various parts of the Copaifera Officinalis tree. Depending on the makers you will find pulverized copaiba leaf, copaiba bark ash and copaiba oil added to the organic rope tobacco.
The Nukini Copaiba has Copaiba bark ash. For the Caboclo Copaiba pulverized leaves are added, is more "oily " & aromatic. For the Kuntanawa variety, I have no further information.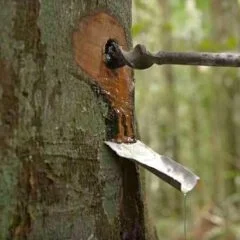 Copaifera Officinalis has a long history of use in Brazil and throughout the world. Most famous is the copaiba oil. The oil accumulates in cavities within the tree trunk. In the Amazonian forest, Copaiba harvesters tap or drill holes in the trunk and collect the resin that drips out, much in the same manner as harvesting maple syrup. Copaiba oil has a specific sweet, honey-herbal fragrance. The biological activity of Copaiba resin is related to the presence of sesquiterpenes, diterpenes, and terpene acids. The main ingredient of the oil is cariophyll with analgesic and anti-inflammatory properties.
About the kuntanawaTribe
The Kuntanawa people (known as "the tribe of the babassu Palm or Babassu coconut") has always defended their spiritual tradition as their principle of existence.
They have always used plants that connect with the beings of the forest and the spirits. Thus learned how to heal the tribe with traditional medicine and to this day they keep their practices.
Would you like to know more about the Kuntanawa tribe? Have a look at this interesting website.
Traditionally Rapé is administered through a pipe made out of bamboo or bone. The Tepi is a blowpipe that you can use to administer another person. When receiving Rapé the other blows it through both nostrils. In general, the shape of the Tepi is straight, curved or V-shaped. A different form is self-administration. For this, you use a Kuripe. The Kuripe has a V- shape and connects the mouth to the nostril. In this case, you blow the Rapé to yourself.
I sieve this Rapé Copaiba and all other Rapé coming from my shop through a 120-micron high-grade stainless steel mesh. This makes an extremely fine powder. It's labor-intensive but guarantees a consistent fineness, cleanness and optimal absorption of the Snuff. I store the Rapé stock dry and in vacuum containers to prolong freshness and quality.