Sold out
Choker Guatemala
€82.00
Wonderful choker from Guatemala in blue tones.
Out of stock
Bead art in Guatemala
Beading is one of the most common professions among women in the Guatemalan town,  San Jorge.  Unlike weaving, which has been practiced in Guatemala since pre-Colombian times, beadwork is a relatively new artisanal craft in Guatemala.  Beading was first introduced to San Jorge about 25 years ago by a man from the nearby village of Santa Catarina.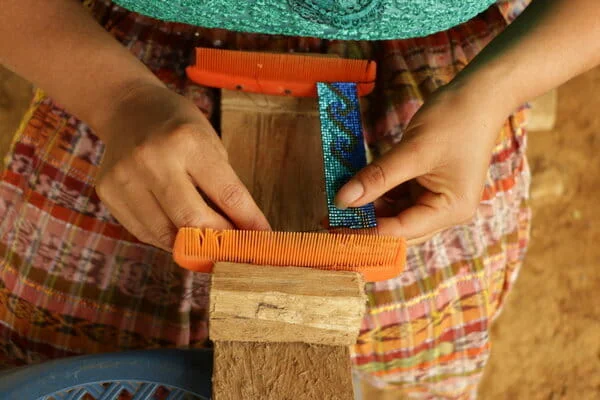 To the "poor" people in the region making and selling bead-art is an opportunity to provide a better income. Buying their artwork helps empowers the women who made it, benefiting them and their family directly.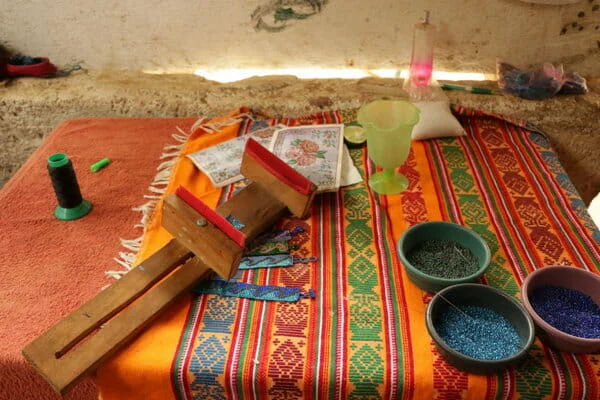 Indigenous groups in Guatemala
According to official statistics, approximately 39.8 percent are indigenous; however, according to indigenous peoples' representatives, the true figure is closer to 60 percent. The indigenous community in Guatemala comprises 22 different peoples, including K'iche', Kaqchikel, Mam, Q'eqchi', and Matan. There are also persons of African ancestry in Guatemala who originate from three groups: Afro-mestizos, Garífuna, and Afro-Caribbean Creole English-speakers.
.